Attics and crawlspaces are two common areas where mold is found in the home. Both are ideal for mold growth because of the presence of moisture, humidity, and wood for the food source.
Mold in the home can cause respiratory illnesses, skin, eye, and nose irritation. Once mold is in an attic or crawlspace, it can find a way into the living area of your home due to the natural air exchange in homes.
Mold is often caused by moisture accumulation in attics and crawlspaces from kitchen and bathroom fans that are not properly routed outside. It can also be caused by improper ventilation in your crawlspace or attic. To prevent mold from returning after remediation, these items need to be inspected and repaired if necessary.
Ultimately, if left unchecked, mold can cause poor air quality and can damage the structure of your home.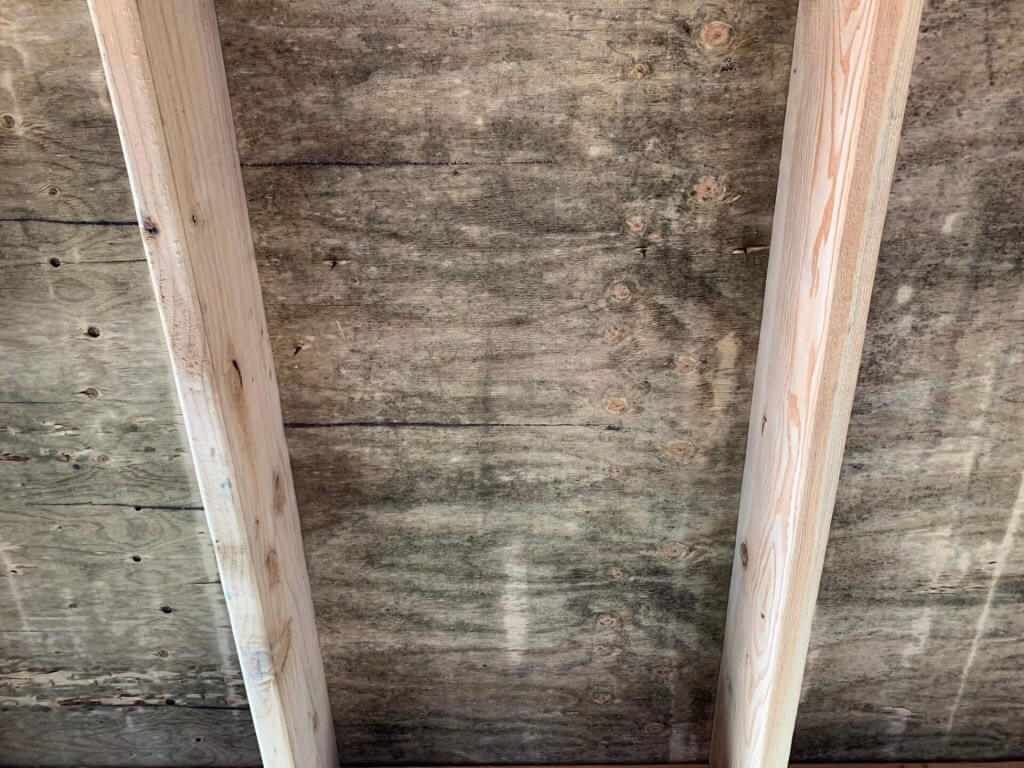 What are the signs of mold in your attic or crawlspace?
Smell of mildew – One of the most common ways to detect mold is to use your nose. If you smell a musty, moldy smell, then mold is present somewhere nearby.
Stained wood – Black or discolored wood is another sign of mold growth. It is a good idea to check your attic and crawlspace at least once a year for signs of mold. If you are not sure, our inspectors can help identify if mold is present.
Wet wood or insulation – If you find wet insulation or wood in your attic or crawlspace, sooner or later you will have a mold issue. Leaky roofs, damaged plumbing and excess humidity can all contribute to these
conditions.
Getting rid of mold growth
Mold remediation is best handled by trained technicians who have experience removing and preventing future mold growth. Making sure the ventilation and insulation of an attic or crawlspace is up to code is an important step in the remediation process.
Our trained inspectors can help determine if mold is present and will come up with a comprehensive plan to remediate the area.
Our professional team will ensure your home is protected as they remove the mold in your attic or crawlspace and treat all necessary areas to prevent future growth. During this process insulation may need to be removed and replaced and any needed repairs to ventilation and fan vents will be performed.
Our 10 year mold remediation warranty will give you peace of mind that your attic or crawlspace will remain mold free.